Gym injury prompts a visit with Dr. Dolan — eventually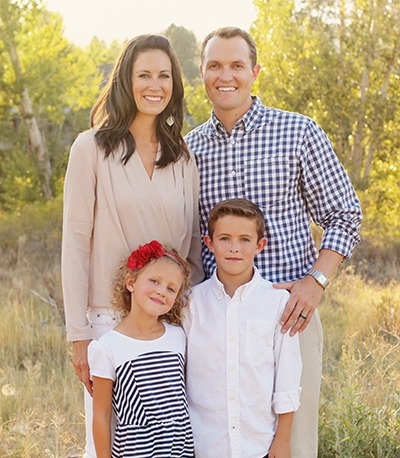 Real estate agent Beau Keenan loves to work out. So when he felt the pop while doing shoulder flies at the gym, his initial thought was, 'It just needs time to heal.' But weeks passed and his shoulder wasn't getting better. Beau turned to Dr. Dickens, a client of his, for help. "Dr. Dickens referred me to Dr. Dolan because he is a shoulder specialist," Beau said.
As it turns out, Beau had a torn labrum and a torn bicep. "Dr. Dolan said my shoulder was 'frozen', as he calls it. He's very good about using laymen's terms, which I liked."
According to Dr. Dolan, "Beau presented with a frozen shoulder or adhesive capsulitis. This is rare for a young athletic male so I suspected something else was going on. He had a labral tear and bicep anchor tear."
Surgery turned out to be the best solution. "We exhausted all non-operative treatments before considering surgery," explained Dr. Dolan.
"Even though this was the only major medical problem I had had, I wasn't nervous about surgery," Beau recalled. "I knew I was in good hands with Dr. Dolan."
Surgery was performed in a minimally invasive fashion with an arthroscope. That, coupled with Dr. Dolan's advanced anesthesia methods, resulted in a speedy recovery with little pain.
The two key goals of the surgery were to remove scar tissue and to repair the two tears, but Dr. Dolan ended up doing even more. "He went above and beyond the original scope of work because he found other things in my shoulder that needed to be cleaned out. He put in the overtime."
Much to his surprise, Beau was back to work two days after surgery, doing everything but working out. "I was a good patient," he acknowledged. "I did physical therapy three times a week and did my exercises at home because I'm an active person and I was anxious to get back to normal."  
"It's easy and enjoyable to work with dedicated active patients like Beau Keenan," reported Dr. Dolan. 
Three and a half months post surgery, Beau returned to the gym, though he admits he's learned his lesson. "I'm not Superman anymore. Less weight, more reps."
Beau's experience with Great Basin Orthopaedics was positive from start to finish. "Everyone was professional, kind and caring. I'm in the service industry so I know good customer service when I see it. They reminded me of my appointments, greeted me with a smile and they continue to schedule follow up appointments to check my progress."